Testimonials
---
AMAZING ENTERTAINMENT!
Sky Entertainz is why our wedding was a night to remember, not only for us, but for our guests!Something came up a few weeks before the wedding, and when speaking to Bassel, he kept to his word and made sure we were no going to be disappointed.That alone, meant so much to us, we knew we were in good hands.Our MC, Mat, and the DJ brought SO much life to our wedding!!The whole night, the Sky Entertainz crew always made sure that we were ok with whatever was coming up next! When Bassel
Nila
A WEDDING TO REMEMBER!!
Our experience with Sky E. ended up to be amazing! We had an issue regarding a detail that was not going to be available to us the day of our wedding, but in the end, Bassel kept to his promiss and he refused to dissapoint us.That alone meant so much. where to beginjQuery19109004932988801431_1473911121769Met Bassel
nila
Sky entertainment you rock!!!
Thank you so much to the best DJ for making our wedding awesome!!! Sky entertainment you rock!!!
Marilou Dmk Sherbatov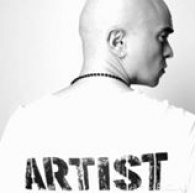 Très fier de mon Bro Bassel et son associé Patrick
....Vous rappelez-vous de ma job de DJ/Animateur de mariage avec mon ami Bassel? Bien aujourd'hui je suis très fier de mon Bro Bassel et son associé Patrick qui ont continués dans le domaine du divertissement avec leur super équipe SKY ENTERTAINZ! Allez-les voir demain dimanche au Salon de la mariée, à La Place Bonaventure, ils offrent tout un show!!! Rachidxx
Rachid Badouri
Une merveilleuse équipe
Cest une merveilleuse equipe dont nous avons eu la grande chance davoir a notre mariage cet ete!! Ils sont supers et je les engagerais a nouveau nimporte quand!!!
Nour
Thank you for helping us make our dream reception a reality!!!
When I first got engaged, the only request my fiancé had was that we have Sky Entertainz as our DJ... I was no bridezilla but this scared me a little... I wanted to shop around but wanted to involve my fiancé in the planning so we met with Patrick Farah. After one meeting and seeing his team's work, I was sold! Our wedding took place on Sept. 28th 2013... WHAT A MEMORABLE NIGHT!!! The best night of our lives. Our guests are still talking about it! The energy was incredible! At one point, every guest was dancing... On chairs, the dance floor... Even my 70 year old aunt (who was sober) was getting her groove on next to the DJ and was eyeing the speaker!!! Also, what can we say about the beautiful and talented Carole D. (Belly dancer) and the tam tam player!!! Incredible talent!!! Sky Entertainz I've been preaching for you to every newly engaged couple and for my next event, you will be the ONLY ones I call... Thank you for helping us make our dream reception a reality!!! Wow! Xxx
Athena